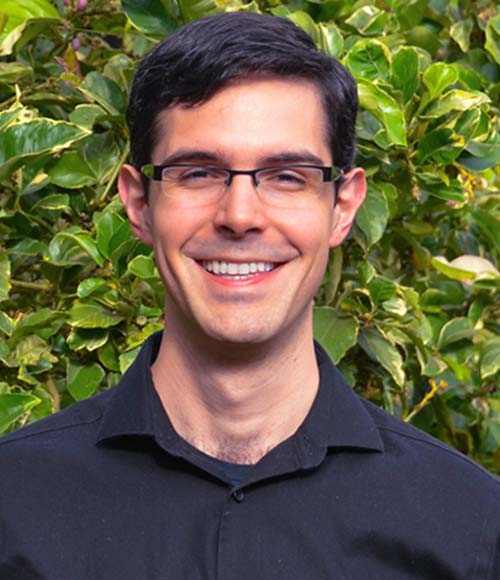 Sam Wood-Bednarz, CFP
®
Lead Advisor, Director of Planning
Financial decision-making is ubiquitous in our lives. The range is so broad that it spans "what should I eat this morning?" to "where should I send my kids to college?" to "when can I retire?" Through comprehensive financial planning and investment management, Sam provides his clients with a sense of confidence and security in their financial lives and helps them make sound decisions as life happens. He also serves as Director of Planning, applying a talent for process development to continually improving the firm's financial planning practices.
Prior to joining North Berkeley, Sam worked as the Faculty Assistant at the Wright Institute, a graduate school of clinical psychology in Berkeley. After learning all he could from the Wright, Sam decided to enroll in the Personal Financial Planning program at UC Berkeley Extension. Thus began his journey toward financial advising.
Having grown up in Pittsburgh, PA, Sam had never been west of Iowa until he moved to Berkeley just after college. Now a long-term transplant, he and his wife are deeply rooted in the East Bay and appreciate everything our wonderful region offers.
Education, Certifications, & Affliations
CFP® (CERTIFIED FINANCIAL PLANNER™) certification
B.A. in History, Oberlin College
More about Sam
Outside of work I like to...
to sing, play guitar, and piano; play board games and video games; read; and spend time with friends and loved ones.
I chose to become an advisor because...
it allows me to build deep personal relationships with my clients while exercising my analytical side.