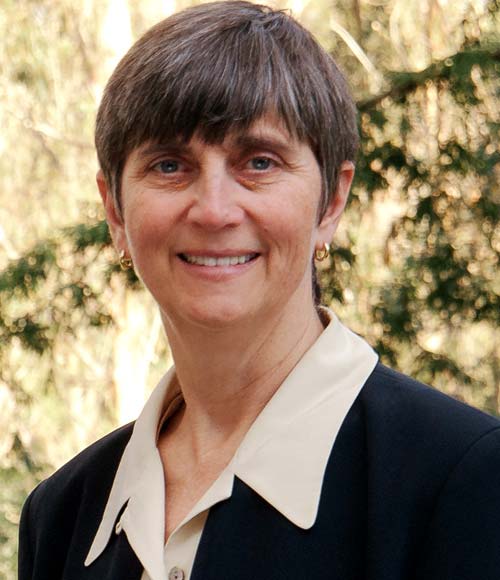 Kate Campbell King, CFP
®
Partner, Chief Investment Officer
When people dream of their future, they don't often picture spreadsheets and portfolio reviews. They envision a family, meaningful work in their communities, and periodic adventures. Kate loves spreadsheets – and charted stock prices as a child for her investor mother. Her mother worked as an independent financial advisor as well and inspired Kate to do the same, combining an analytic inclination with a passion for helping clients feel safe and confident in their financial decisions.
She founded North Berkeley Investment Partners in 2005 with the belief that a good plan, centered on a person's unique needs, can guide clients towards their envisioned future, and remove the anxiety around financial decisions.
She is a leader at the firm on several fronts – as the Chief Investment Officer, as an advisor to clients, as a mentor to the advisory group, and as the spearhead of business development and community engagement. Her efforts have built a multi-generational team that provides client-centered financial planning and investment management that focuses on sustainable decision-making for our clients, our team, and our community.
Kate's commitment to her profession has deep roots with nearly 25 years of experience in several capacities within the financial services industry. From 1994 through 2001, she served as CFO and President at Protected Investors of America, a regional, independent broker-dealer based in San Francisco. Along with serving clients, she has also been active in financial regulation and best practices. She has served on both the FINRA District Committee and the national FINRA Small Firms Advisory Board, served on industry disciplinary hearing panels, and is an active member of the San Francisco Financial Planning Association.
Community building and engagement is a cornerstone of Kate's worldview. She works with several local nonprofit organizations, helping them identify appropriate investment policy in alignment with their mission. She also chairs the board of a local nonprofit, the Berkeley Food Network, whose mission is to eliminate the extensive food insecurity that has developed in Berkeley, in part in reaction to skyrocketing housing prices. They have created a hub for collaboration among Berkeley agencies addressing food security, and act as a leader in redistribution of prepared food to eliminate food waste. Her community work inspires the firm's practice, placing giving and community engagement as a central tenet of our activities.
Kate grew up in Lafayette and now lives in North Berkeley with her husband, Brian, two teenage kids from a prior marriage, and four cats. For fun, she sails on the San Francisco Bay and plays duplicate bridge.
Education, Certifications, & Affliations
CFP® (CERTIFIED FINANCIAL PLANNER™) certification
B.A. in Chinese Language and Culture, Dartmouth College
M.A. in Cultural Anthropology, UC Berkeley
Board Chair, Berkeley Food Network
The Certified Financial Planner Board of Standards owns the certification marks CFP© and Certified Financial Planner™ in the U.S., which it awards to individuals who successfully complete the CFP Board's initial and ongoing certification requirements.
More about Kate
Outside of work...
I love to cook – particularly trying new dishes that cross cultures. Having a Bolivian exchange student has led me to try some traditional Bolivian dishes I wouldn't have even heard of otherwise. "Sopa de Pani" – or peanut soup – is a particular favorite.
My favorite part of being an advisor is...
the way our clients are so open and share the fabric of their lives with us. I am motivated to make their life better – not just to offer a technical solution to a financial question.
The best advice I ever received was ...
to ask questions instead of giving answers. Ultimately, you can guide people to the right answer for them by asking questions – because I know the questions, and they know the answers. Many people seek our help because they don't know the right questions to ask, so that's a way we can really create clarity and confidence.