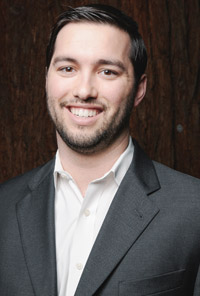 Brian Kozel, CFP
®
Partner, Lead Advisor
Brian works with a core group of clients to help them feel confident in their financial decisions. That may include retirement roadmaps or crafting a legacy plan, in addition to long-term oriented portfolio management with day-to-day accessibility for all clients. He is an integral part of the firm's leadership, heading North Berkeley's Advisor Team and serving on the Investment Committee.
Prior to joining North Berkeley, Brian worked at State Street Corporation on pension fund management and mutual fund accounting. He also served in roles at Merrill Lynch and a private investment management team in San Jose.
After living in Sacramento, Brian returned to the Bay Area where he grew up to be closer to family and the vibrant cities that make up this cultural hub. He is involved with organizations that promote financial literacy education in local schools as well as statewide financial education curriculum development. Outside the office, he attempts woodworking projects, dabbles in photography, and finds local adventure with his wife and two energetic kids.
Education, Certifications, & Affliations
CFP® (CERTIFIED FINANCIAL PLANNER™) certification
B.S. in Finance and International Business, Santa Clara University
Chair of the Advisory Board for the UC Berkeley Personal Financial Planning program
More about Brian
Outside of work I like to...
spend time woodworking and exploring via photography. Most of my day is strategy work with clients, so I recharge by engaging in hands-on projects (when I'm not busy taking my kids to events!). Getting dirty and having a creative outlet are important parts of life, and I find comfort in precision tools, craftsmanship, and using my camera as an excuse to explore the vast array of people and places in the Bay Area.
The best advice I ever received was...
that "A society grows great when old men plant trees, whose shade they know they shall never sit in." I have the privilege of helping people think about their future, long-term investing, and building a legacy – but we still must take action and plant the seeds in the present. Families face similar questions and decisions that impact future generations. It was this balance of deliberate planning and action that led me to financial advising and impact investing initially and keeps me learning still.