Art Exhibits
"If art is to nourish the roots of our culture, society must set the artist free to follow his vision wherever it takes him."
Current Exhibit
Glimpse
selected works by Lara Hoke, Ned Axthelm, and Elena Zolotnitsky
July 15 - October 4, 2019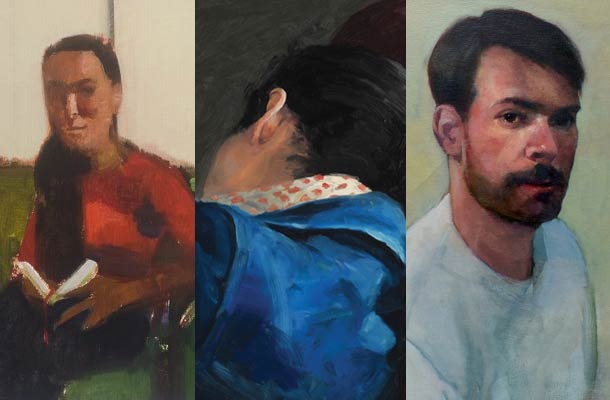 There are moments of recognition that spark something within us. We see ourselves in others as we glimpse these fleeting moments. The paintings of Lara Hoke, Ned Axthelm, and Elena Zolotnitsky allow us to explore human connection through shared encounter and observation.

Read More »
Art Nourishes Community
We are deeply rooted in our local community. We place a high value on our relationships with individuals and organizations in our area, believe that art is a vital component of a healthy community, and recognize that the Bay Area is rich with intriguing and talented artists.
Our mission is to provide a venue for people to discover the work of these local artists and thereby foster art, nourish the roots of our culture and strengthen community ties. We will host three to four exhibits in our offices throughout the year and invite our community to explore the art on display. We will also host an artist reception for each exhibit.