Art Exhibits
Past Art Exhibits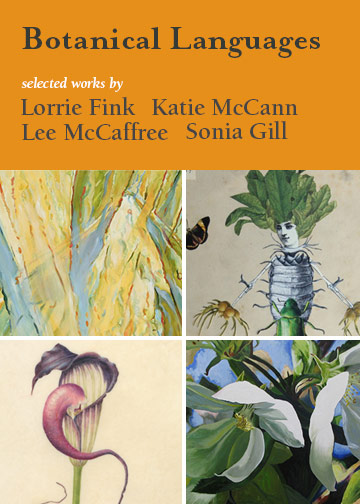 Botanical Languages
Selected works by Lorrie Fink, Sonia Gill, Lee McCaffree and Katie McCann
Read More »
Four Bay Area artists with four unique perspectives explore the beauty, mystery, and universal appeal of the botanical world. From technical to fantastic, from expressive to abstract, their work compellingly illustrates our enduring connection to a natural world. Please join us to share in their intricate details, expressionistic colors, and creative juxtapositions.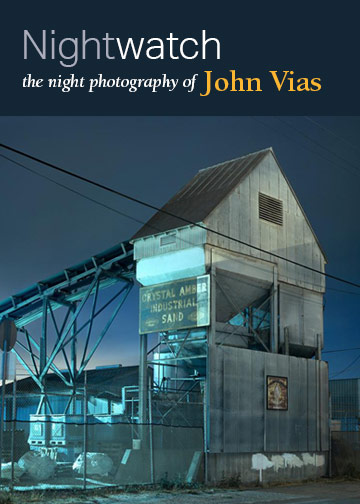 Nightwatch
The night photography of John Vias
Read More »
John Vias' images, taken using long exposures that freeze a moment in time, allow others to see the life and colors of the night captured in a tree's translucent leaves, a wall's repeating patterns, a bridge's sensuous curves. His night watches reveal the beauty of everyday objects during the subtle curfew of the dark. For Mr. Vias, photographing at night is like shooting a movie all in one frame. Time is compressed; movement is frozen. What remains is stillness and quiet.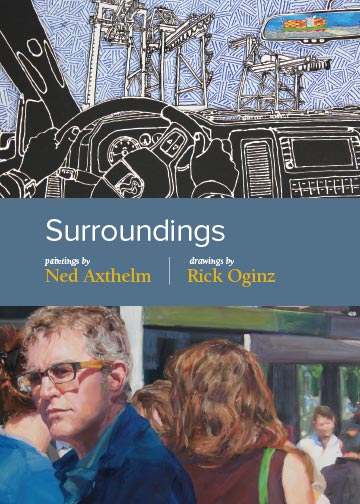 Surroundings
The paintings of Ned Axthelm and drawings of Rick Oginz
Read More »
There is a connection between the private self and the public world that is charged with tension. Our tendency when moving within modern urban environments is to recoil from this energy, to turn inward and become willfully blind to the people, places, and objects around us. In this exhibit, artists Ned Axthelm and Rick Oginz turn their gaze outward, embrace their surroundings, and explore the rich dynamics, at once fragile and powerful, of the Bay Area.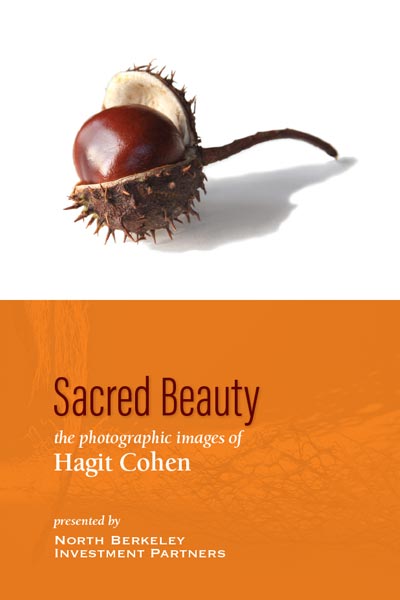 Sacred Beauty
The Photographic Images of Hagit Cohen
Read More »
In her current body of work, Hagit Cohen transforms found natural objects photographically by manipulating light, color, and scale to give them a new presence. Her practice includes walking, looking, finding, collecting, and exposing. Delicate palm tree bark turns into intricate, theatrical shadow play. Tree-seed pods open up in full light to offer their intimate interiors. Small, ephemeral objects are turned into looming and mysterious figures, arresting out attention. They take center stage.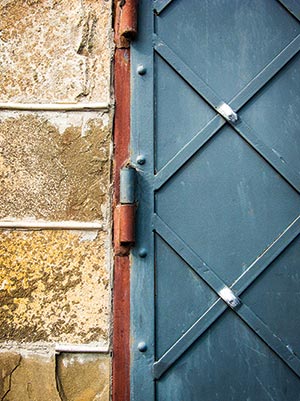 Colores & Intersections
The Photos of Harley Jensen
Read More »
Harley Jensen is a retired architect now concentrating on his long-time passion of photography. His work is influenced by a deep understanding of form stemming from his career and by his extensive travels here and abroad. He has exhibited his work in several venues including Placeware+Lyndon Design Gallery in Gualala, California and the Emery Arts program in Emeryville. He also shows his work during Open Studios through Pro Arts in Oakland. His photographs have been selected for various juried shows. Mr. Jensen lives in Emeryville, California.