Advisors
Our Advisors are invested in your long-term success. We work as a team behind the scenes, so even as each of us is uniquely partnered with specific clients, our areas of expertise are available to every client's particular situation.
Our team of advisors brings years of financial planning and investment management expertise to every financial decision made with a client. Our Certified Financial Planners™ (CFP®) have expertise on a broad spectrum of financial planning issues and work in concert with many clients' CPAs, estate attorneys, and other professionals. On the investment side, we have advisors with deep investment backgrounds, who communicate regularly with the outside managers of the mutual funds where we place most client assets, and who monitor manager selection and the investment environment.
S. Katherine Campbell, CFP
®
Partner, Senior Advisor
Kate leads many client relationships, helping clients articulate and then address complex financial planning and investment issues. She oversees the firm's leadership team of advisory, operational and investment matters. Kate has over twenty years of experience providing financial planning, investment advice, and investment management for individuals and families. Before founding the firm with emeritus partner Sue Reinhold in 2005, Kate had built a financial planning and investment management practice that had about $130 million of total assets in client portfolios.
From 1994 to 2001, Kate also served as CFO and President of Protected Investors of America.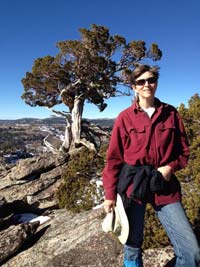 Kate has spent time serving on committees of the Financial Industry Regulatory Authority (FINRA), previously called the National Association of Securities Dealers (NASD), in the areas of development of policy and regulations, and has served on securities industry disciplinary panels. She currently serves on the Advisor Council for Pershing Advisor Services, and is an active member of the San Francisco chapter of the Financial Planning Association. She participates in local planning pro bono activities and is a member of the Social Investment Forum, a national network of investment professionals who work in the area of socially responsible investing. Locally, Kate works with several local nonprofits to help shape investment policy in alignment with their mission.
Kate received her A.B. in Chinese Language and Culture from Dartmouth College and an M.A. in Anthropology from the University of California at Berkeley. Kate grew up in Lafayette, and now lives in North Berkeley with her partner Brian and her teenage daughter Griffin and son Quentin. She enjoys hiking, making music, sailing, duplicate bridge and time with her family.
The Certified Financial Planner Board of Standards owns the certification marks CFP© and Certified Financial Planner™ in the U.S., which it awards to individuals who successfully complete the CFP Board's initial and ongoing certification requirements.
Brian Kozel, CFP
®
Partner, Lead Advisor
Brian works closely with clients to help them articulate their goals and feel confident in their decisions. Day to day he manages client portfolios and helps clients build a roadmap towards milestones such as retirement, purchasing a house, or crafting a legacy plan. He is an integral part of the firm's leadership team, heading North Berkeley's Financial Planning Committee and serving on the Investment Committee. Additionally, Brian developed North Berkeley's successful internship program, building ties with young planning and investment talent at our local universities.
Prior to joining North Berkeley, Brian worked as a Mutual Fund Accountant at State Street Corporation. This work with mutual funds and pension funds, with a specific focus on alternative investments, helped build a solid investment background but it lacked the rewarding interpersonal elements of financial advising. With this in mind, Brian searched for the next step in his career and found North Berkeley Investment Partners. He joined North Berkeley Investment Partners because they have a disciplined investment approach and a strong focus on community building.
Brian attended Santa Clara University and received his degree Finance and International Business. He also attended the Personal Financial Planning program at UC Berkeley Extension, and now sits on the program's Professional Advisory Board. Importantly, Brian holds a CFP® (CERTIFIED FINANCIAL PLANNER™ ) certification.
After living in Sacramento, he has returned to the Bay Area where he grew up in order to be closer to family and the vibrant cities that make up this cultural hub. He is involved with organizations that promote financial literacy education in local schools as well as statewide financial education curriculum development. In his free time, he enjoys backpacking, attending live sporting events, and finding local adventure with his wife, Ashley, and their two kids, Liam and Evelyn.
Richard Cheever, CFA
Director of Research
Rich serves as our Director of Research. He is responsible for monitoring and evaluating the firm's investments, building relationships with core fund managers, researching funds, analyzing market dynamics, communicating the firm's investment philosophies and advising on individual investment porfolios. He serves as the head of the Investment Committee and leads the firm's socially responsible and impact investing initiatives.
Prior to joining the North Berkeley team Rich worked as a Portfolio Manager at McCullough & Associates and as an Associate Research Analyst at SunTrust Robinson Humphrey.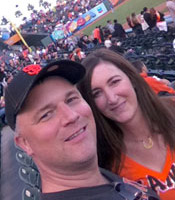 Rich graduated from Purdue University with a B.S. in Industrial Management, earned a M.B.A. from Indiana University, is a CFA® charterholder and an FSA Credential Level II Candidate. In his spare time, Rich enjoys photography, music, and all that the Bay Area has to offer. He lives in San Francisco with his wife Kimberly.


Sam Wood-Bednarz, CFP
®
Lead Advisor
Sam serves as a Lead Advisor and works closely with clients to help them feel confident and secure in their financial lives, and to help make sound decisions as life happens. Sam serves on the firm's Financial Planning Committee and has applied a knack for process and follow-through to constantly improving the firm's financial planning practices. He applies this same thorough approach to his investment guidance and planning partnership with North Berkeley clients.
Prior to joining North Berkeley, Sam worked as the Faculty Assistant at the Wright Institute, a graduate school of clinical psychology in Berkeley. He excelled in this role, and it provided his first experience of the value of working in a positive and nurturing environment. After learning all he could at the Wright, Sam decided to pursue a career that allowed for building deep personal relationships – and involved analytical thinking, too. He enrolled in the Personal Financial Planning program at UC Berkeley Extension, and thus began his journey toward financial advising. Sam holds the CFP® certification (CERTIFIED FINANCIAL PLANNER™) and is a member of the San Francisco chapter of the Financial Planning Association.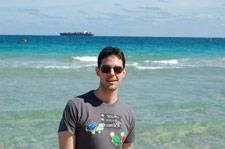 Sam graduated from Oberlin College with a B.A. in History. Having grown up in Pittsburgh, PA, he had never been west of Iowa until he moved to Berkeley just after college. In his free time, he enjoys reading, singing (and guitar-/piano-ing), board games and video games, and tossing a disc with friends.
Matthew Gatt, CFP
®
Advisor
Matthew serves as an advisor and works with clients to help articulate their financial needs and goals and deliver financial planning tailored to their unique situation.
Matthew joins us from Northern Trust, an international financial services company. As an account manager he worked closely with clients to provide goals-based financial planning solutions, with an emphasis on estate planning and investment management. Matthew achieved his CFP® (CERTIFIED FINANACIAL PLANNER™) designation to further broaden his skills and bring a more holistic planning approach to his local community. He also pursues his passion for Socially Responsible Investing .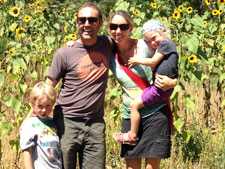 Matthew originates from England where he attended the University of Surrey, based in London. He studied Business Studies and Psychology. After university, Matthew caught the travel bug and left the hustle and bustle of London to explore Australia, New Zealand and Thailand for a year. He is now settled in the East Bay with his wife Susan and two young children Lucas and Stella. When not being a Dad, Matthew loves to run and is a keen football (soccer) fan.
Luke Neumann
Associate Advisor
Luke serves as an Associate Advisor for North Berkeley clients. He helps coordinate all aspects of service for clients and serves as a primary resource for the Lead and Senior Advisors.
Prior to joining North Berkeley, Luke worked for Vermont Businesses for Social Responsibility, a not-for-profit business trade organization with a commitment to social responsibility. He built out an energy efficiency engagement program for Vermont's small businesses, connecting business leaders with energy efficiency resources throughout the state. After leaving Vermont, Luke hiked the length of the Pacific Crest Trail, from Mexico to Canada.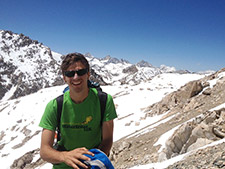 Luke studied Economics and Spanish language at the University of Vermont. After 5 years in the rainy lake town of Burlington, Vermont, Luke moved to the Bay with dreams of clear skies and soft trails. Luke loves running, biking and backpacking.